Florist Twickenham
Looking for stunning flower arrangements in Twickenham? Then be sure to visit us online and check out what our team of amazing florists can do. They have all the skills, experience and expertise needed to create gorgeous flower bouquets for every occasion. We only hire the very best florists, scouring the TW1 and TW2 areas to find the right people, who will go the extra mile to make our customers happy. Come and explore our gallery to see some examples of the amazing work our team have done.

Get the Cheap Flowers You Need in Twickenham TW1
Need cheap flowers? Then you come to the right place. At Florist Twickenham, we are the trusted name in providing affordable flowers by post in Twickenham. Our expert florist team use the freshest flowers and highest quality materials, just like any other flower shop in TW1. We want everyone in Twickenham to be able to afford high-quality flower delivery services, so our cheap flowers are something we are very proud of. Come and see what we have to offer you today.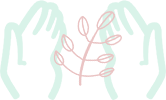 Fast Flower Delivery Service in TW1 and TW2 Areas
When you need fast and efficient flower delivery service in Twickenham, you can count on our expert team to help. Not only will a qualified florist design, and put together the perfect flower bouquet for your needs, but you can then rely on our trusted delivery team in TW1 to deliver them on the address of your choice. We have plenty of options for you, depending on when you need flowers delivered. These include same-day flower delivery and next day flower delivery in Twickenham. Find out more online today.

From Weddings to Birthdays We Have Got Flowers for Every Occasion in TW2
Whatever you are celebrating in Twickenham, we are sure to have the perfect bouquet for your needs. Our expert florist team have spent years designing the perfect bouquets for all kinds of occasions in TW1. From weddings to birthdays, christenings to anniversaries and everything in between, you will be spoilt for choice when you visit our online flower store. Choose the perfect flowers by post for your needs and enjoy them at a brilliant price in Twickenham too. Check out our full range online.

Check Out What Our Twickenham Flower Shop Has To Offer
Our flower shop in Twickenham has everything you could need when it comes to flower arrangements. Not only do we have an outstanding range of flowers for you to choose from, but we offer advice on everything from choosing the right colour to the meaning of different flowers and designs. We are the flower shop that offers more, so when you need flowers delivered in Twickenham, be sure to come to us.

We Make It Easy to Send Flowers Online
Need to send flowers in Twickenham, but don't have time to go out to the shops? Never fear, because with our florist you can now send flowers online, and save yourself tons of time and money in TW1. Just visit our digital store anytime it is convenient for you, select the perfect bouquet for your needs, and choose where to send them in TW2. We have a wonderful selection, and it is so easy to send flowers online that anyone in Twickenham can do it, so why don't you give us a try today, we know you will be delighted with the result.